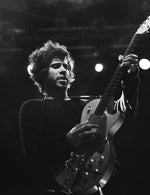 Brennan Smiley is a singer/songwriter out of Phoenix, AZ. Sessioning in LA, Nashville and Phoenix since the age of 16, his time was well utilized by trips back and forth to Nashville on weekends during his high school years. Around the age of 18, his desires turned him away from the studio scene, and towards something more artistically liberating.

"It was strange," he explains, "arriving at the point where you actually know exactly what you want to achieve musically, and that the only way it can be possible is to take the reigns and explore it all yourself. The kicker was realizing I needed to learn how to write in order for that to happen. That's was pretty daunting."

There is no question that Brennan Smiley's band "The Technicolors" covers an immaculate amount of ground, stretching from laid-back surf-rock all the way to eclectic prog-folk rock anthems, and everywhere in between. Brennan Smiley is an artist that definitely deserves a listen to. The energy, emotion, passion, and thoughtfulness of his work is hard to come by these days. Surely, you will discover something new every time you hit 'play'.