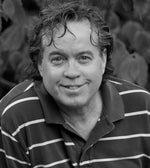 Beginning his career as a performer and producer for the Bill Gaither Trio, he produced the 1st 4 Gaither Vocal band albums selling more than 1 million units. Out of his relationships there he formed the Grammy nominated Rock Group White Heart with producer/guitar player Dann Huff (Rascal Flatts, Faith Hill, Keith Urban) in 1982. White Heart went on to tour worldwide through 1998, selling over 3 million records, with 17 #1 Singles, 2 Grammy nominations, and 23 Dove nominations.

Producing more than 60 albums, and 30 No. 1 songs, Smiley has 5 Grammy Nominations, one producing the 1989 Grammy nominated song "Silent Night", recorded by BeBe & CeCe Winans. As a songwriter he has co-written 25 no. 1 songs, over 50 top 10 songs, all the while writing for Brentwood/Benson Publishing, Word Publishing, and Sony/BMG publishing.

While with White Heart, Smiley was a staff A&R/producer for EMI/Sparrow, and the Killen Music Group. He helped discover, develop, produce, and write for such artists as: The Newsboys, The Normals, Susan Ashton, Petra, Steven Curtis Chapman, The Insyderz, Margaret Becker, Be Be & Ce Ce Winans, Rhonda Gunn, Gaither Vocal Band, Rachel Rachel, Justifide, and Charity Von.

2004 saw Smiley form his new company Northern Shore Productions, a studio based production company in Nashville, TN and Scottsdale, AZ with a creative Indie mindset, and he established major distribution partners – both digitally and physically.

Developing, writing, producing, and managing a new breed of independent artists coming into their own in this new decade, Smiley is up to the task. "It's a great time to be independent, free to create music without the restraints of the old labels ways", he states. His new projects include Jean Watson, The Frets, Anna Johnson, Elizabeth South, Luna Lune, Lou Ruiz, Jessica Long, Caitlin Rushing, Brooke Hatala, David Britton, Of Sea And Stone, and the Technicolors.